Who Can Help With My Divorce?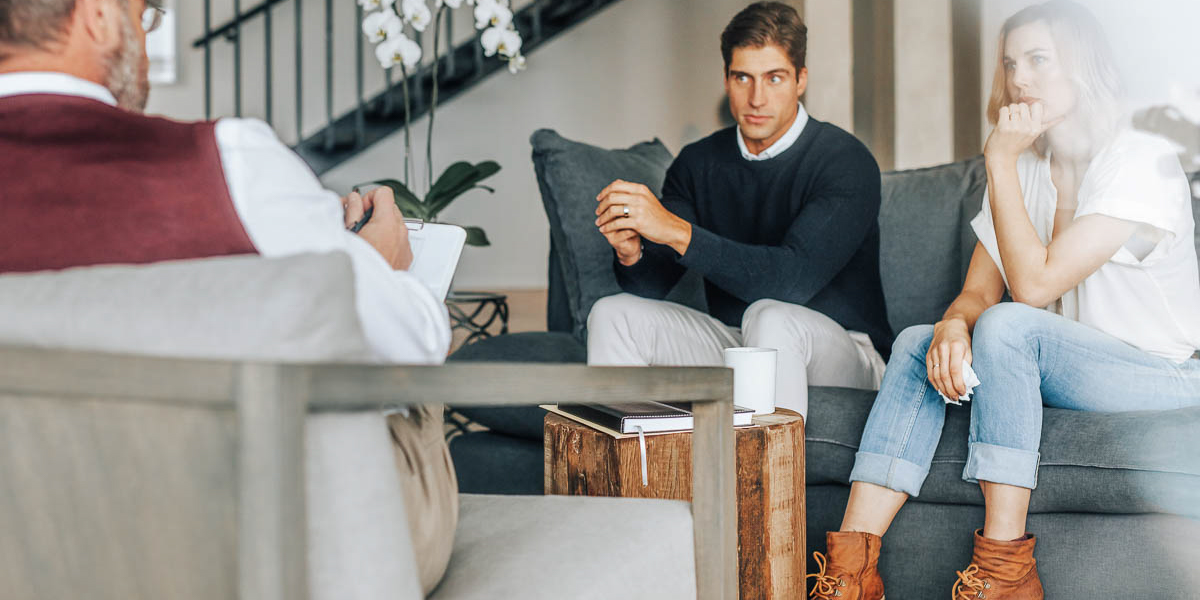 Divorce is a life-changing process that requires significant time, thought, and planning. DIY divorce helps you divorce your way, but you should not try to go through it entirely on your own. Spending a little time and money on help when you really need it is worthwhile. Fortunately, there is a lot of help available – and much of it is affordable.
Here, we list out all the main "helpers" involved in a divorce. From making smart decisions to dealing with ongoing issues after the paperwork is done, these people have you covered.
Divorce mediator
Mediators can work with one or both spouses – together or separately. Mediation's goal is to help resolve conflict in a way that feels fair to both parties. Mediators help couples communicate and negotiate important issues related to their divorce. They almost always save you time and money vs. lawyering up. They also reduce conflict by reaching a divorce agreement out of court. Get hourly mediation with an experienced Hello Divorce mediator via phone or Zoom here.
Certified Divorce Financial Analyst (CDFA)/financial advisor
A CDFA is an analyst who practices tax law, asset distribution, and short- and long-term financial planning to achieve fair divorce settlements. CDFAs can work with you individually or serve as a neutral between spouses. They help you with all things financial – understanding your assets, valuing tricky things like stock options or retirement accounts, setting up a post-divorce budget, and evaluating support or property division scenarios. Learn more about how a financial analyst or advisor can help here.
Divorce attorney or legal coach
If your divorce is complicated or you cannot agree with your spouse, you might need a lawyer's help. A family law attorney can explain your rights and your area's divorce requirements. You can hire a lawyer to represent you or hire a lawyer for legal coaching. A legal coach helps you negotiate, strategize, and understand your rights and responsibilities. They can also review your final paperwork (step 3 of the divorce process) to ensure that everything is squared away.
An attorney will advocate for your wants and needs, and help you reach a final agreement either in or out of court. You and your attorney can opt for a "collaborative practice" if you and your spouse can agree ahead of time to settle without a trial. We recommend meeting with more than one attorney so that you find a good fit for your needs.
We have a list of questions to ask your potential divorce attorney to help you prepare. It's especially important to determine things like if your lawyer is open to working with a mediator. The biggest downside of using an attorney is cost. On average, spouses who use lawyers will pay $15,000 (no kids) or $20,000+ (if you have kids). Lawyers are also usually more focused on "winning the case" than helping you sort out your life in a way that feels efficient and fair. Fees, conflict, and time can get out of control pretty fast.
Need an attorney but can't afford one?
Call your local legal aid office. If you are not eligible for legal aid, you may be able to find an attorney who will help you for free, or "pro bono." Contact your state bar association to find lawyers who offer pro bono or discounted services in your area. Some courthouses offer free or deeply discounted services to help you complete paperwork and other tasks required for a divorce.
Therapist or counselor
A therapist or counselor can help you work through personal issues related to your divorce, either individually or with your spouse. Many couples go to couples counseling to help decide if their marriage can be saved, to resolve co-parenting issues, and other interpersonal conflicts. Individual therapy can help you work through difficult emotions like grief and anger, and provides tools to move forward before, during, and after divorce. You may also want to join an emotional support group if you'd like help in a group setting or the chance to connect with others going through the same situations.
Hello Divorce client services team
Hello Divorce helps you get lawyer results without the lawyer costs. Share your needs, concerns, and goals with us. We can help you find a divorce plan that promotes a peaceful outcome, gives you control, and saves you thousands of dollars. Our clients have a caring account coordinator dedicated to their case, supporting you along the way by helping you through each requirement, answering your questions, and providing helpful resources. Schedule a free 15-minute call with a member of our team to learn more.
Family Law Facilitator (California)
An experienced lawyer in the field of family law who works for the Superior Court of California and provides assistance to those who do not have a lawyer and need assistance with their court paperwork, for free. Note: it's difficult to get time with one, and they cannot give legal advice.
Family Court Facilitator (Colorado)
An individual who assists with domestic relations cases and conducts initial status conferences. The family court facilitator can help you understand what you need to do during your case, answer questions, and give you instructions about the next steps in your case. The family court facilitator cannot give legal advice.
Child and Family Investigator (CFI)
Sometimes called a child custody counselor or child custody evaluator. A court-appointed expert that investigates and writes a report to the judge as to the children's best interests in a controversial divorce or custody case. However, a better out-of-court option is to use a co-parenting counselor to help manage expectations, adjust to life in separate households, etc.
Friends
Perhaps it's obvious, but don't forget your friends, family, and other personal helpers – including your pet(s)! Don't be afraid to reach out to loved ones when you need to talk, cry, laugh or get their advice. You might also want your bestie to throw you a divorce party to kick off your new single life.
However, be careful about the advice you're likely to get even when you don't ask for it. Only you truly know all the details. Trust your instincts and take what they say with a grain of salt. Divorce is different for everyone, even that friend who claims she has "been there." Remember: you've got this – but you don't have to go it alone.