What Is a Divorce Coach, and Do I Need One?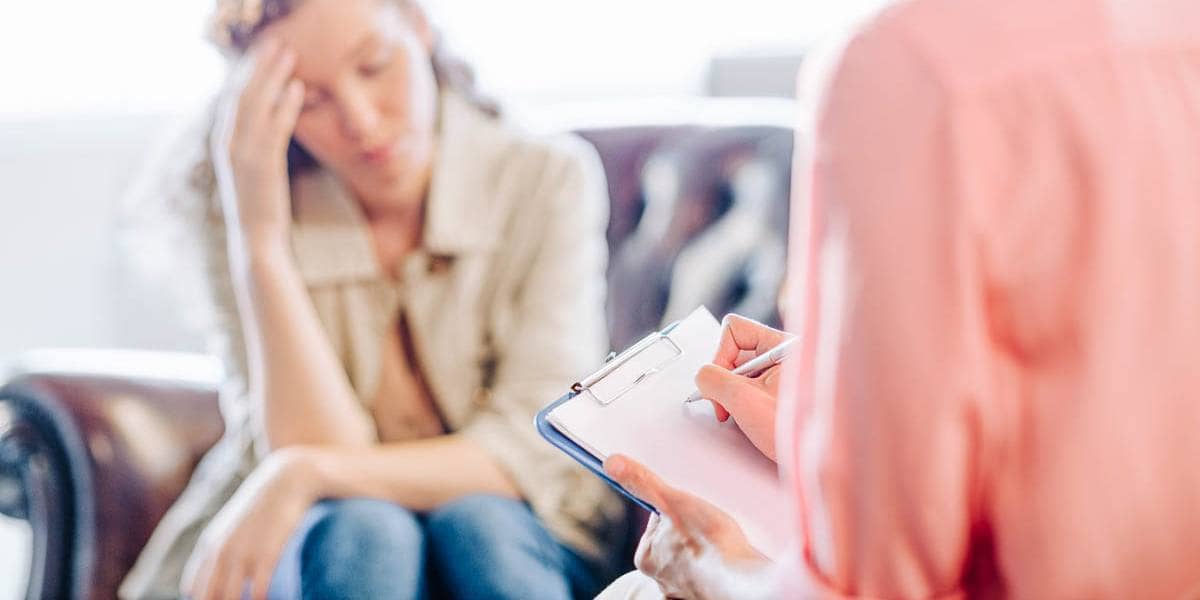 To say divorce is overwhelming is an understatement in even the simplest circumstances. What if you could hire a personal assistant of sorts to help you through whatever you need? Enter the divorce coach – a life coach specializing in all things divorce. They know what the legal process entails and understand how complicated it can be to navigate through it when you're juggling everything else in your life. A great divorce coach will help you to prioritize your needs, guide you through all things divorce, and be there to support you in the moment.
Divorce coaching is a somewhat new concept. It's gained popularity because more and more people are realizing that the lawyer up and fight – destroy everything in your path – approach to divorce is toxic for everyone. But how do you survive the present and make sure that you are protecting your future? By having an ally, a skilled professional who has your back and provides all the support you need without enabling old patterns that keep you stuck or scared.
A divorce coach helps you make informed, confident decisions that help you reorganize your life with less stress and mess. If you're not sure where to start and what kind of help you need with anything to do with divorce, you may benefit from a divorce coach. But first, let's define exactly what a divorce coach is, their strengths, and their limitations.
What is a divorce coach?
A divorce coach is a trained professional life coach who specializes in helping people through the divorce process so they can start a new and fulfilling life chapter. They are usually not lawyers, nor can they give legal advice. But they can help you figure out what type of legal help you need and connect you to the best resources and experts for your situation.
Divorce coaches are not lawyers and cannot provide legal advice. Instead, they give you clarity on what expert help you might benefit from, what your options are, and arm you with the confidence to make the right decisions.
How does divorce coaching from Hello Divorce work?
Hello Divorce is proud to offer online certified divorce coaching to our clients as part of an integrated "one-stop-shop" experience. That means you don't have to venture outside of the Hello Divorce family to get the support you need. You may only need to work with our client services team right now, but perhaps in a month, you will encounter a financial issue. In that instance, your divorce coach might recommend a meeting with a certified divorce financial advisor, or CDFA. They can then connect you to a CDFA on the Hello Divorce team – no referrals for you to contact on your own.
Our divorce coaching is designed to support and advise clients in their quest to survive divorce and thrive afterward. You have a lot of big decisions to make (and big feelings). You need not go it alone, wonder if you're doing the right thing, or lawyer up out of fear. Your certified divorce coach will help you create actionable plans for your life before, during, or after your divorce.
Why should I work with a divorce coach?
Divorce is huge – it's one of the most stressful experiences a human can go through. It makes sense, then, to have an expert by your side who can lead you through the technical aspects of this life change as well as the emotional highs and lows. If you don't know where to start or are not confident in making decisions on your own, a divorce coach can be a huge help.
Divorce logistics
You need a strategy for your divorce … but if you're not a lawyer, financial advisor, therapist, or mediator yourself, you might not fully understand what this means. Your divorce coach understands, and they can:
Help you gain clarity on what tasks need to be done, how and in what order
Shift course when needed depending on what you need right now
Align you with any professional resources you need to accomplish your goals
Divorce management and planning
Your divorce coach will help you understand exactly what to expect in the timeline of events to come. They will:
Listen to you and address your concerns
Help you set clear, achievable, and realistic goals
Provide practical advice as you move through the legal and financial processes
Help you recognize your progress as you move toward your next chapter
Divorce questions
Is there a specific divorce topic you're struggling with? Perhaps you're worried about your financial stability after divorce. Perhaps you're concerned about how the child custody situation will look for you after divorce. Or maybe you're just trying to decide if you want to divorce. Your divorce coach can:
Help you find answers
Brainstorm questions for your CDFA, lawyer, child psychologist, mediator, or other professionals (if you need them)
Help you find professionals to fill your needs – usually within the Hello Divorce team
Are you struggling with the decision of whether to divorce? Do you need someone to guide you through the process of initiating divorce? Would you like a friendly expert to help you forge your new path post-divorce? A certified divorce coach can do all of these things and more.
Divorce doubts
Doubts about your divorce can make you feel stuck, regretful, and unable to move forward. Am I making the right decision? What if everything goes wrong? Do I have it in me to start again? Will my kids be all right? Will I ever feel normal again? These are exactly the kinds of questions you can ask a divorce coach. Your coach will:
Listen to your concerns
Talk with you about what you're feeling
Help you gain clarity about what's behind your fears
May have you complete questionnaires or other assessments to get to the core of the issues on your mind and your desired outcomes
Divorce emotions
Your divorce coach wants to help you process the many emotions you're undoubtedly feeling as you move through this journey. They want to help you:
Remember where you were before the marriage
Identify where you'd like to be after the marriage
Release negativity and find peace
The coach-client relationship is a powerful alliance that helps you tap into who you really are, what you really want, and how to go about achieving your goals.
How is a divorce coach different from a mediator, counselor, or therapist?
Your divorce coach connects you to the experts and resources you need – they do not provide the actual advice or service. Your divorce coach is actively invested in your goals and in finding a strategy to get you there. But it's not a passive source of support. Divorce coaching is different from having a friend or therapist to talk to. Your coach is a supportive sounding board who helps you work through fears and achieve specific goals before, during, and after divorce.
In coaching, you'll explore answers to empowering questions like, "How can you live your best life while you're deciding to divorce, going through a divorce, or figuring out life post-divorce?"
A divorce coach is not a legal coach who can give legal advice, nor are they a therapist who can provide medical care or advice. Rather, they are trained professionals in the holistic management of people going through divorce. And unlike a mediator who is objective and won't take sides when working with you and your spouse, your divorce coach is on your side and works to achieve your goals only.
Here is a table that helps you understand the difference between various professionals who may help you in divorce.
| | | | | |
| --- | --- | --- | --- | --- |
| | Divorce coach | Therapist | Lawyer | Mediator |
| Gives legal advice | No | No | Yes | No |
| Objective (takes no sides) | No – goal to support you and your priorities | No – provide diagnoses and treatment | No – fight for the "win" | Yes |
| Your emotional well-being as top priority | Yes | Yes | No | No – only conflict resolution between spouses |
| Can help you complete legal forms and process | No | No | Yes | Depends |
| Has credentials in a specific aspect of divorce | No, they connect all the dots for you | Yes | Yes | Yes |
Sample agenda for your first session with a divorce coach
Your divorce coach will tailor each coaching session to your needs. Here are some sample agendas for a typical first session:
Self-examination: What are your personal values? What motivates you? The answers to these questions play a critical role in your divorce process.
Goal-setting

:

What do you want to achieve?
Brainstorming: What are the best questions to ask your attorney, accountant, or other professionals you'll be working with during your divorce?
Learning what to expect: What can you expect to gain from coaching?
Your subsequent coaching sessions will cover various topics depending on your goals and concerns. You'll be in control of the agenda, and your coach will support you.
Hello Divorce's divorce coaching
We offer two options: one 60-minute session or a 5-hour package. Your first session is a deep dive into your values to get a foundational understanding of what motivates you, as this plays a critical role in your divorce process. The following sessions will focus on your main goals, such as deciding to proceed with divorce, creating a parenting plan, and personal development for post-divorce life. You can email your coach between sessions if you have questions. Learn more about our divorce coaching options here.