How to File an Uncontested Divorce in Texas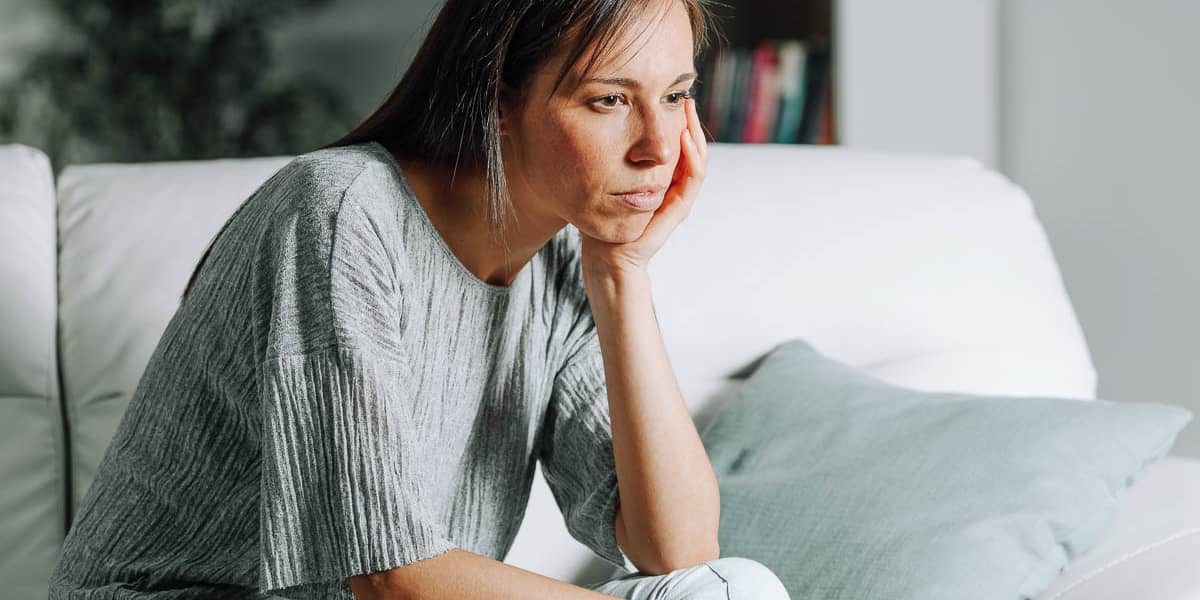 Filing for divorce seems scary and difficult, but we're here to make it easier and less stressful. Below, we walk you through the process of an uncontested divorce in Texas, from start to finish. Just a heads up: There will be some differences if you or your spouse are military service members.
How do you know if you can file for an uncontested divorce in Texas?
To qualify for an uncontested divorce, both spouses must agree on all of the issues pertaining to the divorce and be willing to sign all court forms. There's a big exception, though: In Texas, if you and your spouse have biological or adopted children together who are under the age of 18, you can't file for an uncontested divorce. If you have minor children and agree on all issues, you need to file for an Agreed Divorce with Children. (Don't worry, we'll explain that, too.)
What are the residency requirements to file for divorce in Texas?
You can file for divorce in the county you where you live or the county where your spouse lives (if you don't live in the same county). Either you or your spouse must have:
lived in the county where you plan to file for at least 90 days, and
lived in Texas for at least six months prior to filing your divorce Petition.
These residency requirements also apply to members of the military and their spouses, even though they may only be stationed there and not legal residents.
Who is the Petitioner? Who is the Respondent?
Whoever files the Petition for divorce becomes known as the "Petitioner." The other spouse therefore becomes the "Respondent".
What are the grounds for divorce in Texas?
Texas is a state that allows the Petitioner to decide whether they are filing for a fault or no-fault divorce. In an uncontested divorce, both parties must first agree to the grounds for divorce. Then, they must file using one of the no-fault grounds. There are seven grounds for divorce in Texas. We've split them into fault and no-fault:
Fault grounds: cruelty, adultery, abandonment (for at least one year), and felony criminal conviction
No-fault grounds: insupportability, living apart for at least three years, and confinement to a mental hospital
What does insupportability mean?
This is the most common ground for divorce. It happens when the spouses claim "irreconcilable differences" as the reason for a divorce with no hope of reconciliation. Since it is considered a no-fault ground, it doesn't require the Petitioner or Respondent to prove the other spouse did something wrong. Overall, filing under a no-fault ground like insupportability is the most straightforward path.
Note: All the fault grounds require testimony and evidence of the other spouse's behavior, which could affect the division of assets, spousal maintenance, and child custody. If you plan to file under a fault ground, be sure you have evidence to support your case. Know, however, that the court might not uphold the fault. If they don't, the court could still grant your divorce based on a no-fault ground like insupportability.
No matter which grounds you claim, the other spouse cannot "block" the divorce by not signing the applicable forms and refusing to participate in the divorce process.
How do I file forms and deliver them to my spouse?
You can file your original Petition for divorce, along with any other forms that may apply in your case, to the court in the county you live in or the county your spouse lives in. (This could happen if you don't live in the same county.) Included in the Petition are your desired orders, which are outlined in what's called the "Final Decree of Divorce."
Once you file your Petition for divorce with the court, you must serve (deliver) a file-stamped copy of the Original Petition for Divorce, Citation, and any other forms you filed with the court to your spouse. These documents are only valid if:
they are served (delivered) by a constable, sheriff, or private process server; and
your spouse completes a "Return of Service form" and files it with the court.
Are there other divorce options that cost less?
If you and your spouse are willing to work together, you can avoid the costs of service by doing one of these things:
In an uncontested divorce, the spouse designated as the Respondent (the one being served) can sign a Waiver of Service Only, filed at the same time as the original Petition. This is what's called a Specific Waiver, meaning it has a specific purpose. In this case, it waives one's right to be formally served. The form must be signed in front of a notary public at least one day after the Petition was filed with the court.
If the Respondent is willing to fill out and submit the Original Answer form, they do not need to be served.

This form does not need to be signed in front of a notary.
The Respondent can file either an Answer or a Waiver of Service Only (Specific Waiver).
Depending on the county you're in, the filing fee ranges from $250 to $320. Contact the court clerk's office where you plan to file to learn the exact fees involved in your case.
What is a temporary restraining order, and do I need one?
When the original Petition for divorce is filed, the Petitioner or Respondent can also request that the court issue a Temporary Restraining Order (TRO). This can affect the use of property, payment of debts, child custody, and child or spousal support until the divorce is finalized. If a TRO is issued, a court hearing will be scheduled and held within a few weeks. At this time, the court can decide to turn the TRO into a Temporary Order (TO). More commonly, both parties can agree to certain terms and have them documented by the court in the form of TRO, meaning it functions more like an agreement in those cases. TROs and TOs are most common in contested divorces and much less so in uncontested divorces.
Domestic violence and protective orders
If you have experienced domestic violence in your relationship, don't hand-deliver any forms to the other party, especially if there is a pending or signed protective order in place prohibiting contact. Please seek legal advice in this situation to ensure you can serve the other party safely and appropriately.
Obtaining a protective order
If you have experienced family violence by your spouse, you may need a protective order. In Texas, family violence includes:
threats
stalking
physical or sexual abuse
using controlled substances that cause injury to a child
To request that the court issue a protective order, the Petitioner or Respondent must fill out the Protective Order Application, Affidavit, and Declaration Forms. Make two copies, and file the forms in the same county as your divorce case.
If your divorce case has not yet been filed, you can file the forms in one of three places:
The county where you live
The county in which the other person lives
Any Texas county in which the violence occurred
A hearing will be set within two weeks from the application filing. During the hearing, the court can order the other spouse not to harass you and your children, to move out of the family home, and to stay away from you, your children, and your places of work and school. The Petitioner and Respondent will need to include information about any protective orders pending or in place in their divorce documents.
What is the waiting period for divorce in Texas?
There is a mandatory 60-day waiting period from the time a Petition is filed to the day a Final Decree of Divorce can be signed. This requirement can only be waived in exceptional circumstances like domestic violence and is granted at the discretion of the court.
After filing: After you file, you should finalize all of your agreements together. As of January 1st, 2021, in an uncontested divorce or once an answer is filed by the Respondent, both spouses must complete a Required Initial Disclosures in Dissolution of Marriage form. You then give a copy of the completed form to the other spouse within 30 days of the answer being filed.
Final decree: The Final Decree of Divorce must be completed and signed before you to go court for your prove-up hearing. Depending on the county where you filed, you may be required to have your Final Decree of Divorce reviewed by an attorney. Call your district clerk's office to see if that applies to you.
You must also fill out and sign your Qualified Domestic Relations Order (QDRO) separately from the Final Decree. For more information on QDRO, click here .
Prenuptial and postnuptial agreements in Texas
In an uncontested divorce, if you have a prenuptial or postnuptial agreement, the property division in your Final Decree should match it. Any prenup or postnup agreements should be disclosed as settlement agreements in the Required Initial Disclosures and may be presented as evidence to the court to be reviewed during status or prove-up hearings.
If there is not a match between the settlement agreements and the Final Decree, the court will dig deeper to understand why there is a difference. One thing the court looks for is duress. In such a scenario, one spouse is pressured or compelled to agree to something they do not actually want.
Spousal support in Texas
In an uncontested divorce, you aren't able to ask for court-ordered spousal maintenance. However, the spouses can agree to "contractual alimony," which is essentially the same thing but is not calculated or ordered by the court. You can include the details of your contractual alimony in your Final Decree and present it to the court during your prove-up hearing.
Prove-up hearing
In uncontested divorces, you may be required to attend a short, informal prove-up hearing. A prove-up is when you complete your uncontested divorce in front of the judge by presenting the Final Decree of Divorce you and your spouse would like entered. You are asking the court to honor the terms agreed upon by the two parties. The judge has the final say.
This hearing can only take place after the 60-day waiting period has passed. To set your prove-up hearing date, call the court coordinator's office where your divorce was filed to see when the court hears these cases.
Attending a prove-up hearing
Both parties must attend this hearing in person. Some exceptions are granted at the discretion of the court:
If you can't get to court or would like to appear by telephone or video, you can ask if it's possible to file a Motion for Use of Emergency Procedures to do so.
Some judges may allow the use of an affidavit to satisfy the prove-up requirements, meaning you may not need to appear in court. To see if this may be an option for you, contact the court coordinator.
You will need to answer simple questions during the time. Refer to these sample scripts to help you understand what to say at your hearing:
What to bring to a prove-up hearing
Make sure you have your Final Decree of Divorce fully completed and signed by both parties to be presented to the judge. You must also complete and print the Information on Suit Affecting the Family Relationship form. Make sure you print it double-sided on one sheet of paper.
The Petitioner also must fill out the Vital Statistics Form and provide it to the other spouse so they are aware of what was written. It is sent by the court clerk to the Bureau of Vital Statistics after your divorce is completed.
Once your Final Decree of Divorce is signed by the judge, you must file it along with any other orders signed by the judge. Until you do so, your divorce is not final. After that, congratulations! You're officially divorced! Note that once your divorce is finalized, there is a 30-day "appeal window" during which time neither your nor your spouse can remarry.