How Do I Serve My Spouse with Divorce Papers in California?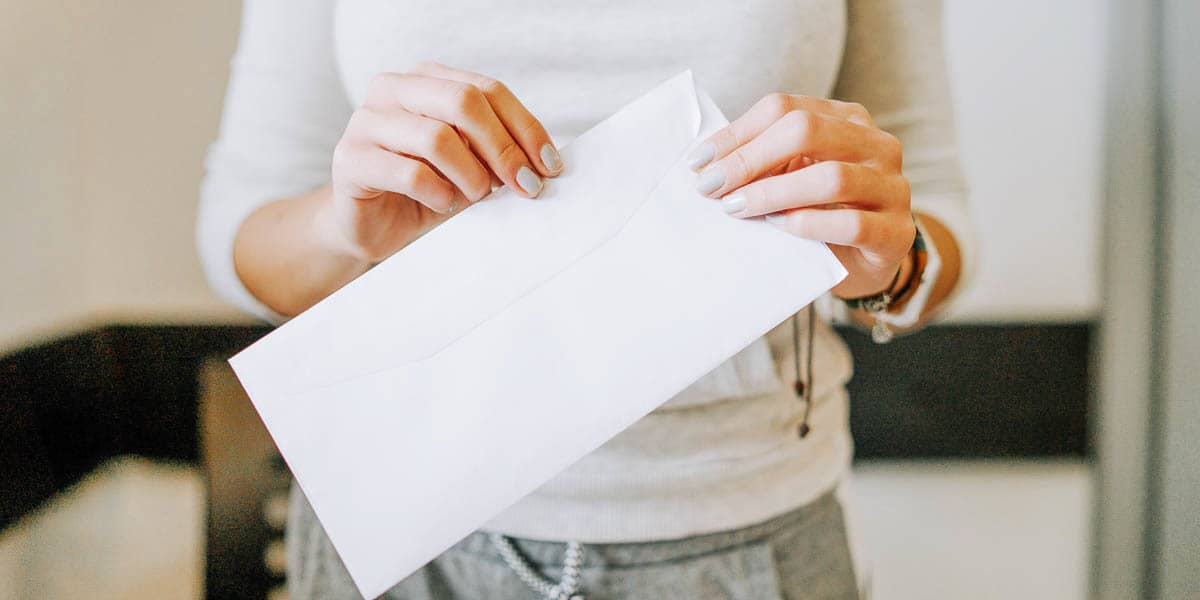 What does 'serving' your spouse with divorce papers mean?
The law affords everyone due process. In other words, before you can sue someone, you must first tell them what you want and why. Yes – divorce is a lawsuit. Your spouse must therefore receive a notice (via service) that you have filed suit and notice of what exactly you are suing them for.
Put simply, you must tell your spouse the legal reason behind your divorce request. If you do not get your spouse properly served, your case could be delayed.
What are the ways you can serve your spouse with divorce papers?
Personal service
There are several ways to ensure your ex-to-be receives their due process in a divorce action. The first and most well-known method is personal service. It's considered the most reliable option. Someone who is not a party to the case must personally deliver the documents to the opposing party. The third party must be over 18. The local sheriff or a professional process server can also help effectuate service, for a fee, if you do not want to get anyone else involved.
Service can happen anywhere and at any time: at home, in public, or at work. It does not matter if the opposing party refuses to take the papers when they are handed to them. Service is valid even if they set the documents on fire, as long as the server properly fills out a "Proof of Service" court form that tells the judge when, where, and how the process was served. The Proof of Service must be filed with the court.
By notice or acknowledgment of receipt
This is the most common option. It works well for divorces where the parties agree on most of the terms. Basically, the other side agrees to be served by mail and can sign a court document saying they received the papers. The other side receives the Notice and Acknowledgement and returns it to the server. The server then fills out the Proof of Service, attaching the signed Notice and Acknowledgement to be filed with the court.
Mail service
Most documents in a divorce proceeding can be served by mail. A person other than yourself who is over the age of 18 mails the documents to your soon-to-be-ex. They then fill out a Proof of Service informing the court what documents were mailed and when and to what address the mailing was sent. A petition can also be served by mail if your spouse agrees to it. The process is the same as above, though your ex must sign an acknowledgment stating that they received the documents.
Substituted service
Substituted service often occurs after multiple attempts to serve someone personally have failed. There are requirements to show that personal service has failed. Attempts must be made at least three times (usually), and they must occur at different locations and different times of the day. Then, you can use a substituted service and leave the papers with someone at your ex-to-be's house or place of work, if they are over 18.
For example, if your spouse moved back in with their parents, the server can leave documents with them. The server then must mail a copy of all the documents provided to the recipient's parents or employer and write a "declaration of due diligence" explaining to the court that all tasks were complete before substitute service was attempted. Finally, once again, Proof of Service is required for the court. This service is deemed complete 10 days after service.
Service by publication or posting
This uncommon, outdated method requires the court's permission. Before you try this method, you will need to show the court you have exhausted efforts to locate your ex-to-be and cannot serve them in the other preferred ways.
If you do not know where your spouse is, look for them using contacts with family, friends, employers, or roommates. Search the internet (even social media), and consider hiring a background check service. Keep track of your efforts, and apply to order service for publication or posting.
Publication means notice of the lawsuit will be published in the newspaper (and will include your names). Posting means the notice will be posted within the courthouse for at least 28 days in a row. The court clerk will usually be able to give you an idea of which newspapers are approved and which forms you should fill out to accomplish this process.
Downloadable Instructions: How to file and serve a divorce document in California
We've created downloadable instructions to help you with filing and serving divorce papers to your spouse or domestic partner. Every time you submit something to the Court, file a document or comply with the financial disclosure requirements, you must file a proof of service. This tells the Court the details of how the other party was served including when, how, and by whom. The service requirements vary and you may need to file a proof of service by mail, proof of personal service, or proof of service of summons. If the Proof of Service isn't filed, the Court will not have jurisdiction to hear issues in your case or enter your Judgement. These free downloadable instructions will guide you through preparing your proof of service and filling it with the Court.